Pavilion Vibrant Residences is much more than a condominium complex; it is a door to the city's most privileged lifestyle, close to the beach and the most popular attractions of the vibrant Romantic Zone, including restaurants, art galleries, beach clubs and activities. With innovative architecture that respects the charm of Old Vallarta plus distinctive amenities, this building will house 62 units distributed on seven levels, which adapt to various space requirements: studios and one- and two-bedroom units with one and two bathrooms (all with balcony or terrace and luxury finishes).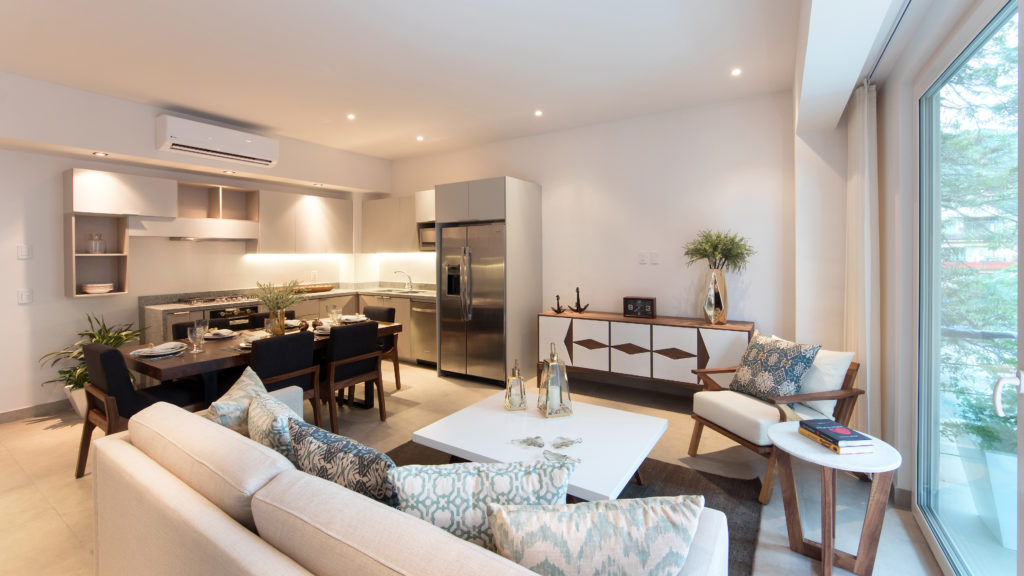 The project is currently under construction at the intersection of Ignacio L. Vallarta and Venustiano Carranza streets, a collaboration between construction company CRAGSA (whose portfolio boasts successful developments such as Velmar, Velmar II, Punta Plata, Punta Arena, Azul Bucerías and more recently Zenith) and the firm aA Arquitectos Asociados del Pacífico, led by experienced Mexican architect Paulo Rojo (who has conceived commercial, residential and tourist properties in various places in Mexico, including Punta Vista, Villa Primavera, V 399, V 177, V Conchas Chinas and V Azul), and renowned real estate agency Elengorn Realtors, bringing together more than 40 years of experience and quality in the real estate sector.
"It is a team that has collaborated on several occasions and demonstrated its quality standards. Zenith, which was finished in 2016, is proof of that. Both CRAGSA and aA Arquitectos Asociados have successful projects in the market, which provides security to investors," notes Sarah Elengorn, broker and president of Elengorn Realtors.
Pavilion Vibrant Residences will be a unique building, with two common areas ideal for socializing, relaxing and enjoying the beautiful views of Puerto Vallarta. On level five, the first terrace will feature a swimming pool and adjoining lounge area, the ideal place for sunbathing, lounging in the shade and appreciating the view of the southern part of the city. Topping the building, the second terrace will have a pool-lounge, with climate control, salt water jacuzzi, hot water jacuzzi, seating areas, grill and planters. From this site, you can enjoy an unparalleled 360-degree view.
Other amenities include a lobby with free Wi-Fi, cultural exhibit area, TV area, fitness room, ground-floor shopping area, underground parking, elevator, 24-hour security and storage units (sold separately).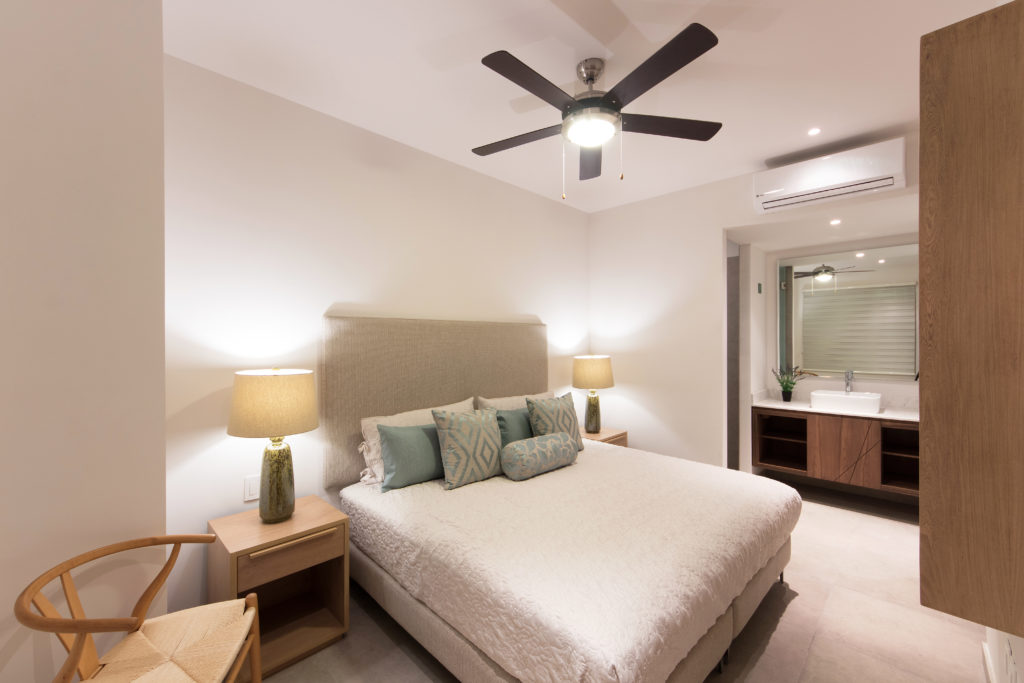 Unit features include porcelain tile floors, treated wood doors and closets, air conditioning, ceiling fans with lighting, marble and granite finishes, chrome fittings and elegant finishes in bathrooms, Italian-design kitchen cabinets, top-of-the-line appliances and wiring for cable television, Internet and telephone.
"Pavillion's two terraces define the originality of this development. The pool on the level-five terrace will be close to semi-Olympic size, perfect for swimming, while the upper terrace will have everything you need to relax and socialize. Every space in this project is imbued with the relaxing atmosphere that characterizes life near the sea," points out Elengorn.
Prices for Pavilion Vibrant Residences start at $186,000 USD, and Elengorn Realtors is making attractive financing plans available. The first units are expected to be delivered between January and February 2018.
A fully furnished and decorated model unit, with a contemporary Mexican style, is now available at the construction site, ready to receive visitors Monday through Friday from 9:00am to 6:00pm and Saturdays from 9:00am to 1:00pm. We strongly recommend contacting an Elengorn Realtors sales representatives in advance to arrange a visit or request more information about the project. You can call local numbers (322) 222-7548 or cell (322) 116-9730, the USA and Canada line +1 (315) 370-7373 or send an email to info@elengornrealtors.com.
Among Puerto Vallarta's burgeoning real estate developments, Pavilion Vibrant Residences guarantees a valuable investment due to its location, quality and distinctive amenities. Visit pavilionpv.com to discover its sophistication.